Description
Hiking | Route 5 | Mare de Déu de la Roca, Seamen's lighthouse
From Mont-roig del Camp, we will take the old Camí de l'Ermita, approaching the L'Areny mountain. Before, we will pass by Pedra dels Àngels, a rock used to enchant children by making them believe that they can hear angels singing at this spot.
We will arrive at the junction of the Carlins road, heading to Vilanova d'Escornalbou. We have two route options, both of which take you to Escales del Diable (devil's stairs), which allow you to reach the top of L'Areny, enjoying splendid views and the whimsical forms of the rock.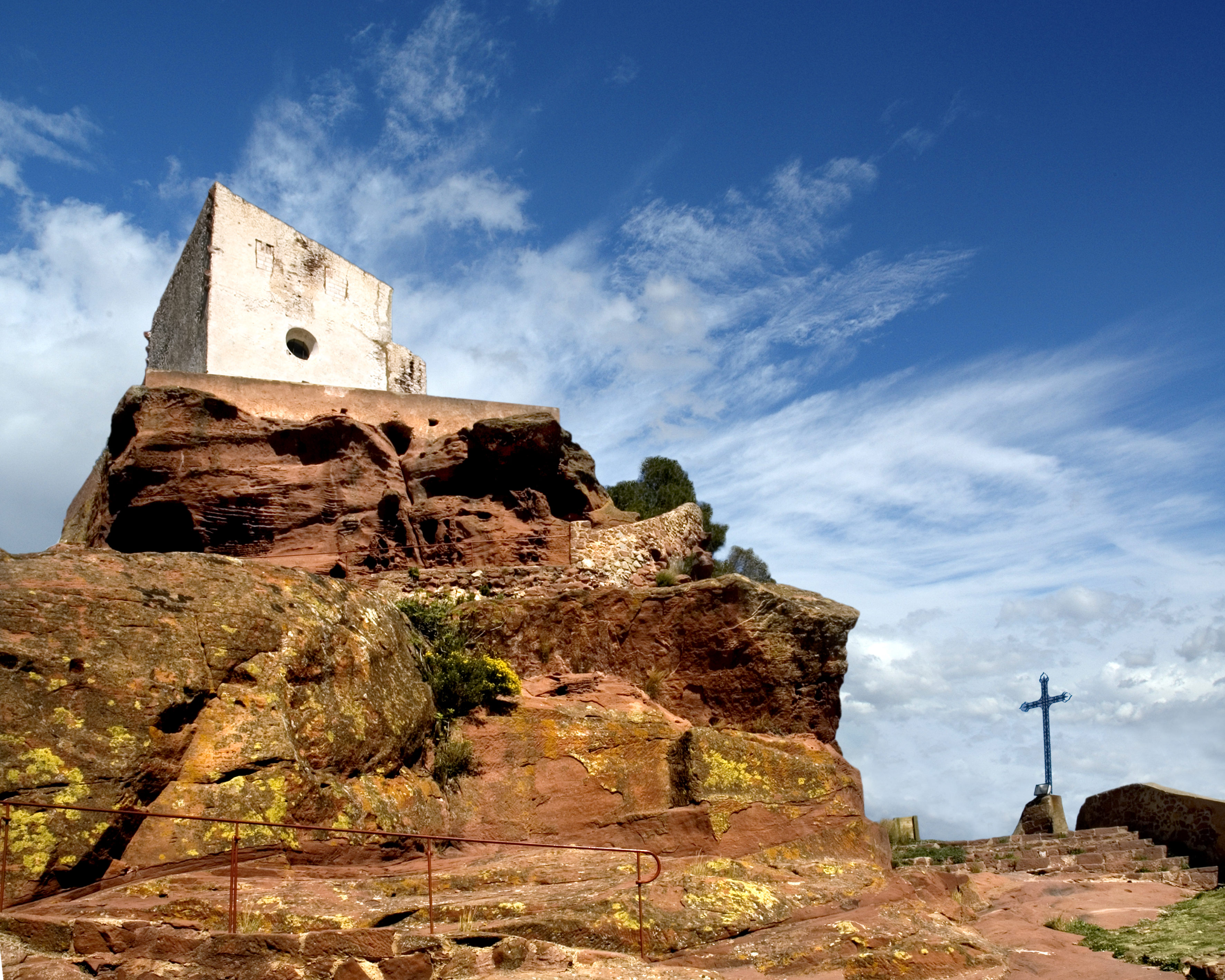 The hermitage of Mare de Déu de la Roca and that of San Ramon are located on a rocky promontory of 292 meters above sea level. Their location makes them an exceptional viewpoint of Costa Dorada. It is precisely this red mountain that gives the name to the town of Mont-roig. The Sant Ramon hermitage, a square cube located at the top of the peak and with white walls, stands out on the red rock and under the blue sky, serving nowadays to guide sailors and make them arrive to good port.
Following the "Moorish king's slide", we will walk down the beautiful cobbled road that makes some turns to rediscover the old road to Mont-roig.
Distance: 5 km / 7 km
Length time: 1 h 30 m. / 2 h
Total slopes: + 150 m / + 230 m
Difficulty: easy / medium
Download: Track Ruta curta / Track Ruta llarga