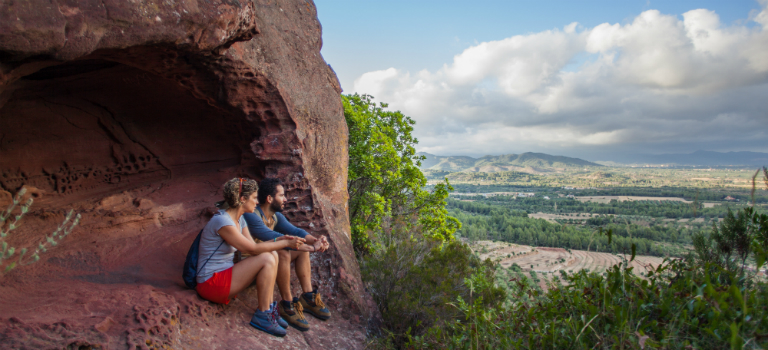 FOR COUPLES
A romantic escape? A quiet holiday with your partner? We have what you're looking for...
The scenery, the calm or the range of services are ideal for an intimate holiday with your partner. That is why we have devised three proposals for you to live with love intensely surrounded by the most romantic corners of Mont-roig Miami. They run in red hermitages, by the sea and at the sunset viewpoints.
CYCLE AND LISTEN TO THE SILENCE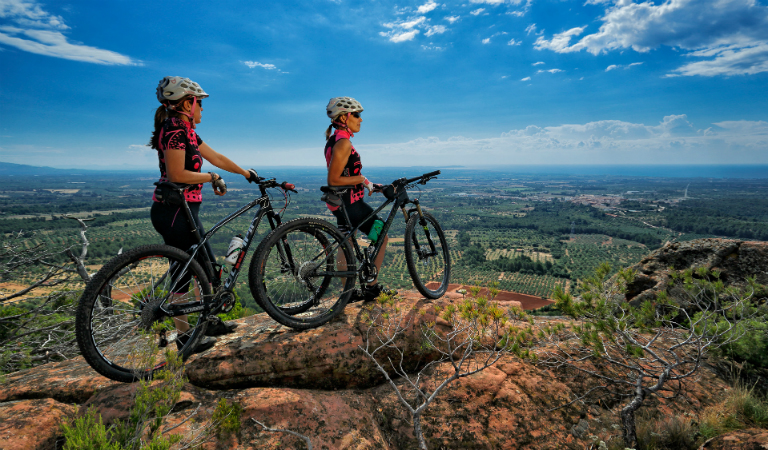 Let's do some sport! Take the bikes to go for a walk through the great Mediterranean garden of Mont-roig Miami. We suggest exploring the hermitage of La Roca, surrounded by a red rocks, and the path the the hermitage, which starts from the village of Mont-roig del Camp. Enjoy the landscape, views, rock forms, smells and this bright red, and love… It's a small fantasy world to fall in love with.
IN PARALLEL WITH THE WAVES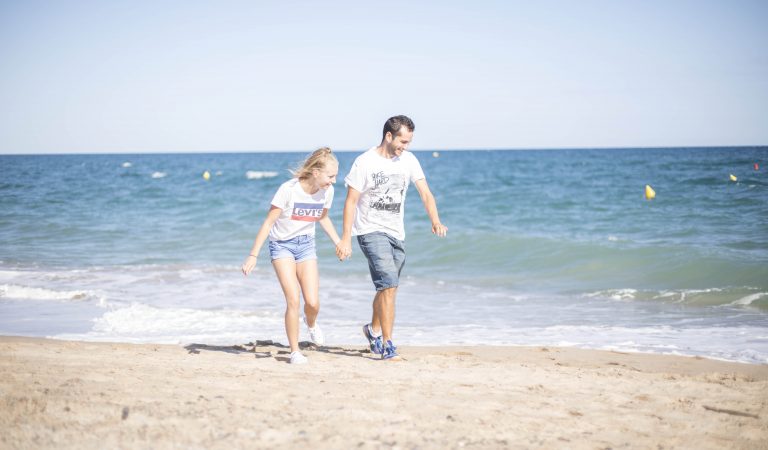 It's time to relax and enjoy the sounds and smells of the sea. You have two options, playing with the waves while walking along the edge, or taking a quieter walk along the seafront. Both options are good when you want to spend romantic moments in special places. Love is in the air!
SUNSETS AT THE HERMITAGE AND ON LA PIXEROTA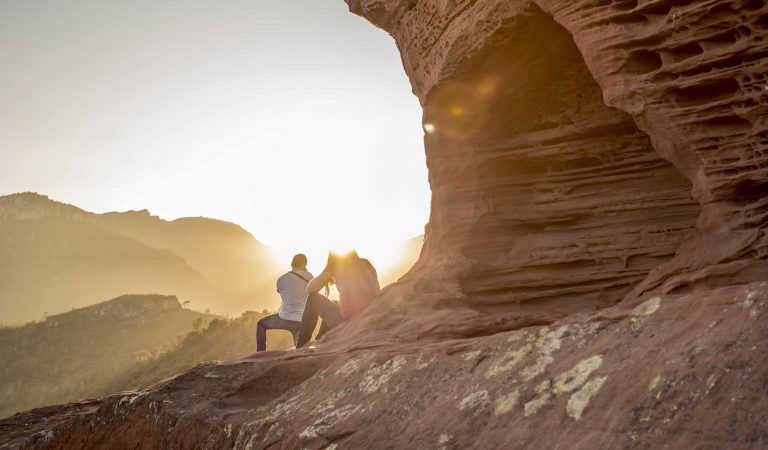 Let us tell you a secret. We will tell you about the places where you can enjoy the best sunsets in Mont-roig Miami, but do not share it, you might risk losing the magic of love … The first place is the mountain of L'Areny, it rises just behind the hermitage of La Roca and allows you to enjoy an exceptional panoramic view of Costa Daurada, with the silhouette of the hermitage of Sant Ramon de Penyafort in the foreground. The second place is the beach of La Pixerota, in the Mont-roig Badia neighbourhood, there are two Civil War bunkers and when the sun sets, everything, but absolutely everything, looks golden.