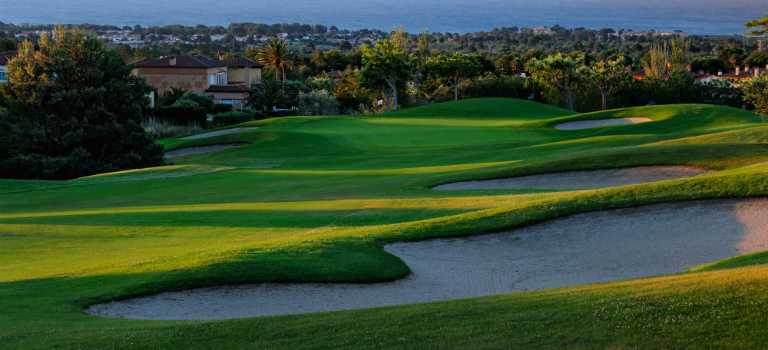 ON THE GREEN
A green paradise, with the Mediterranean blue background, where you can plunge into the world of golf
One of the best ways to enjoy our large seaside garden is by practicing golf. The perfect symbiosis between sport and nature and the excellence of the Bonmont Golf Course's facilities and services place it among the best in the European continent. A great complex dedicated to this sport and designed by the world-wide expert Robert Trent Jones Jr with the aim of integrating itself with the surrounding Mediterranean landscape. The field is a must-do for golf lovers worldwide and is ideal for those who want to take up golf in a place of great landscape beauty. It is open all year round and has a restaurant service, golf school, gym, equipment rental and other sports facilities.
INITIATION TO GOLF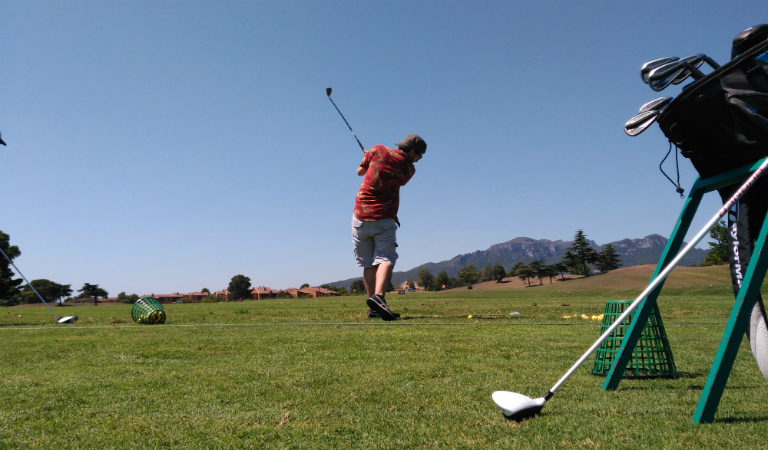 Golf is a sport to have fun, to get in permanent contact with nature, to understand oneself and to seek the balance between body, soul and the environment. We encourage you to feel these sensations by starting to play golf in the Bonmont Golf Course's excellent facilities.
PITCH & PUTT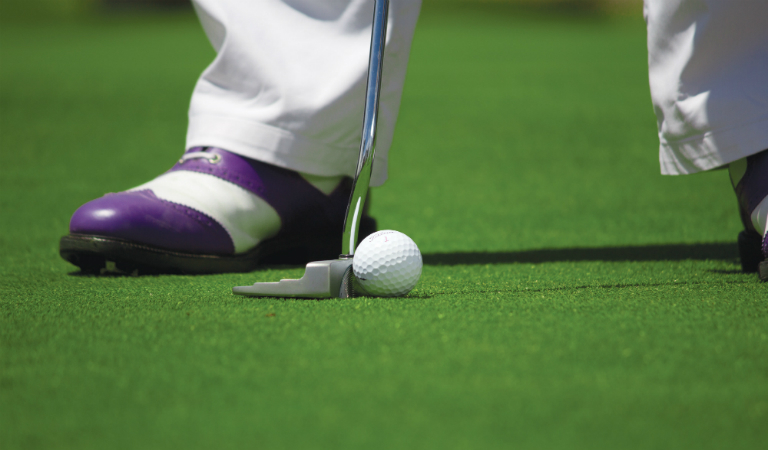 The Bonmont pitch & putt has a 9-hole course that runs between a pine forest and a large lake. The holes have a distance between 45 and 100 meters and each of them has two start tees and spectacular greens. The route is an ideal setting for golf novices as well as for experienced players to improve the approach key points on the green.
GOLF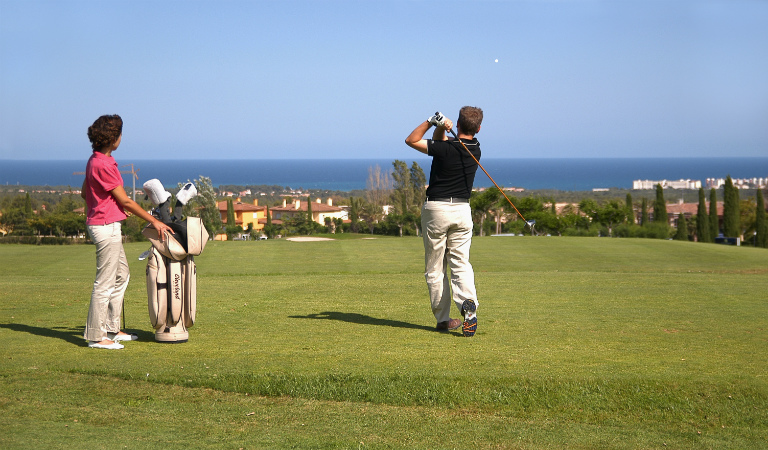 Welcome to Costa Daurada's golf paradise! The Bonmont Golf Course is among the best in the European continent and its design stands out for its harmony with the landscape. It has 18 holes, of which 72 parss with panoramic views. It is a demanding golf course with open fairways and tricky greens.