AT THE SEA
You should enjoy Costa Daurada to the fullest and one of the best ways to do so is playing with the sea ...
Miami Platja's Sea Club, located at the end of the Cristall beach, offer you the possibility to play with the sea and have fun with family and friends practicing all kinds of water sports and activities. You can take up sports like kayaking, paddle surfing or windsurfing, catamaran rides and water skiing, and those who are more adventurous can feel real adrenaline with ski bus. Let's sail!
WATER SPORTS
KAYAK
Miami Platja's coves create a seascape that is still more pleasant to admire from the sea. Kayak sailing along the Miami Platja coast is a good way to play a sport and enjoy Costa Daurada's unique coastal landscapes.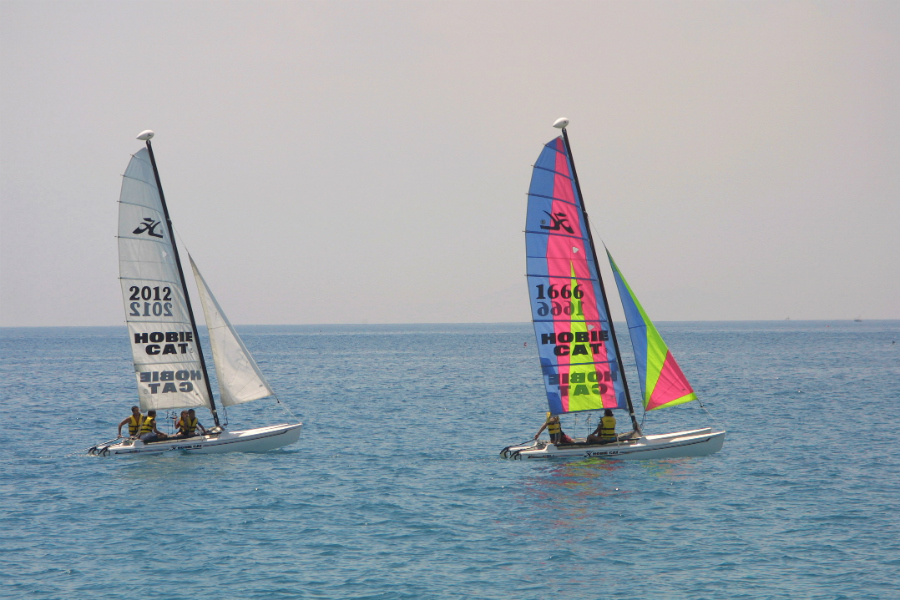 CATAMARAN
One of the best ways to play with the sea in Mont-roig Miami is to sail along our coast with Hobie Cat. While the breeze caresses your face, you will feel the freedom sliding over the sea, listening to its sounds driven solely by the force of the wind.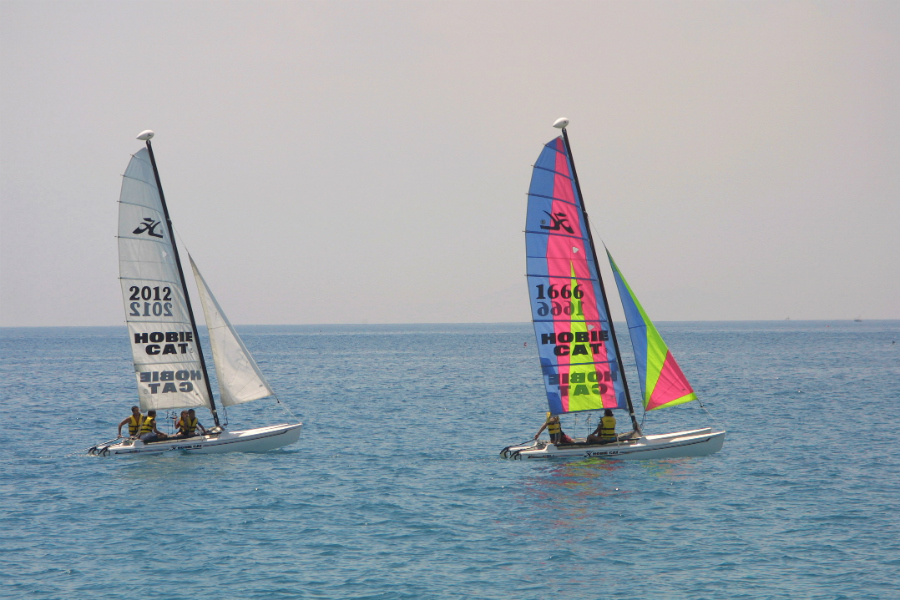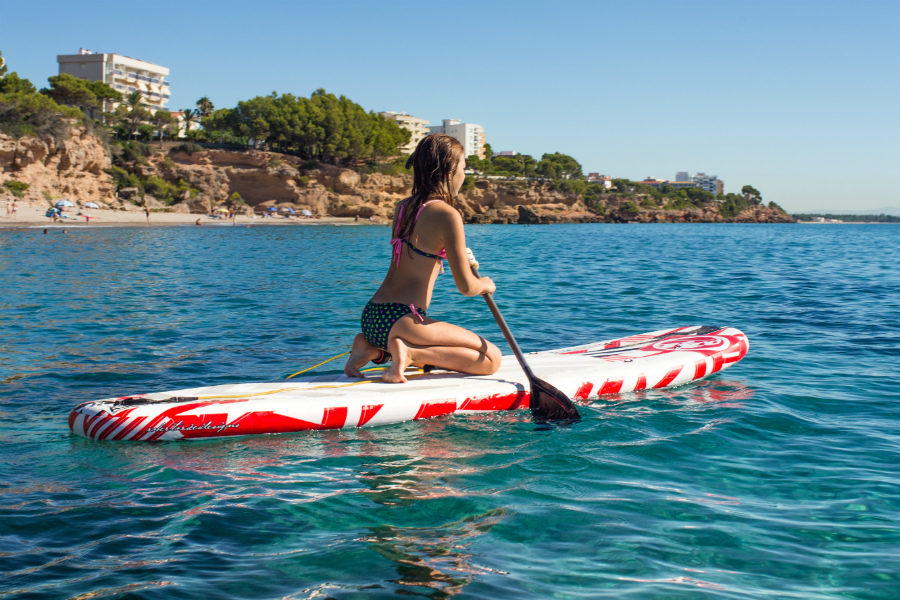 PADDLE SURF (SUP)
Many mornings, after dawns light up, the sea wakes up in calmness forming an infinite mirror of water without waves. It is the perfect time to go out and listen to the sea sounds calmly, without hurry, savouring the landscape from a paddle surf board.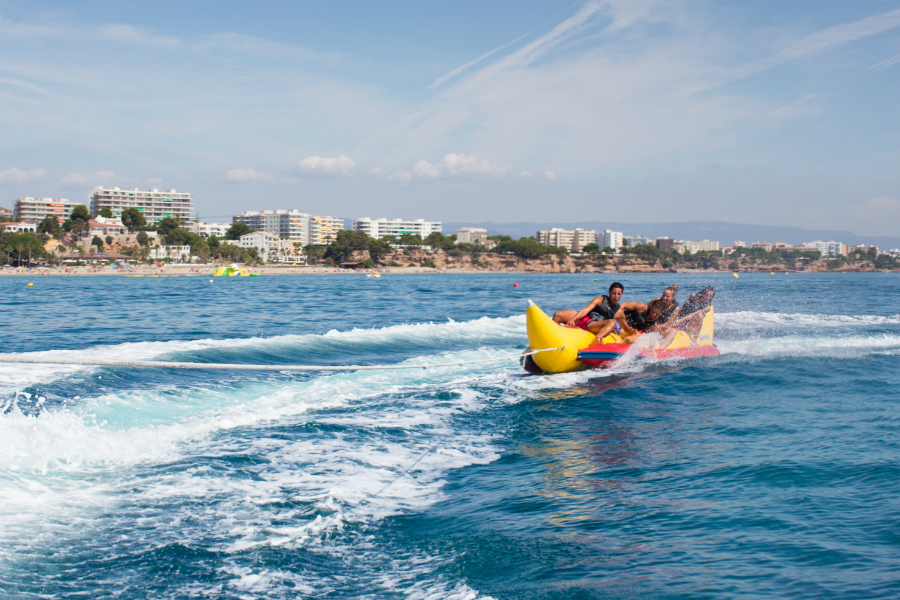 SKI BUS
Some adrenaline? If you are adventurous, try the ski bus, one of the most adventurous activities in Miami Platja. There's a prize for those who do not fall down into the water!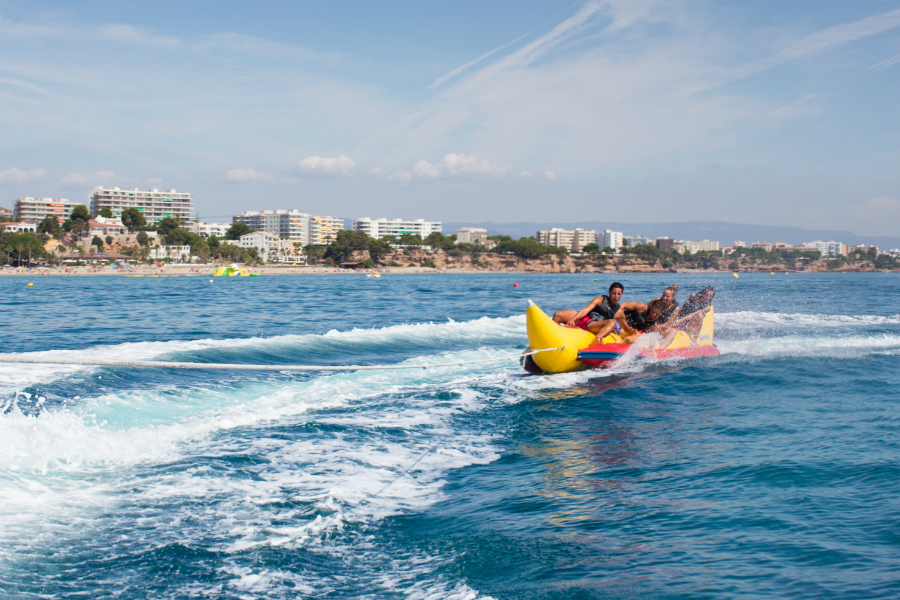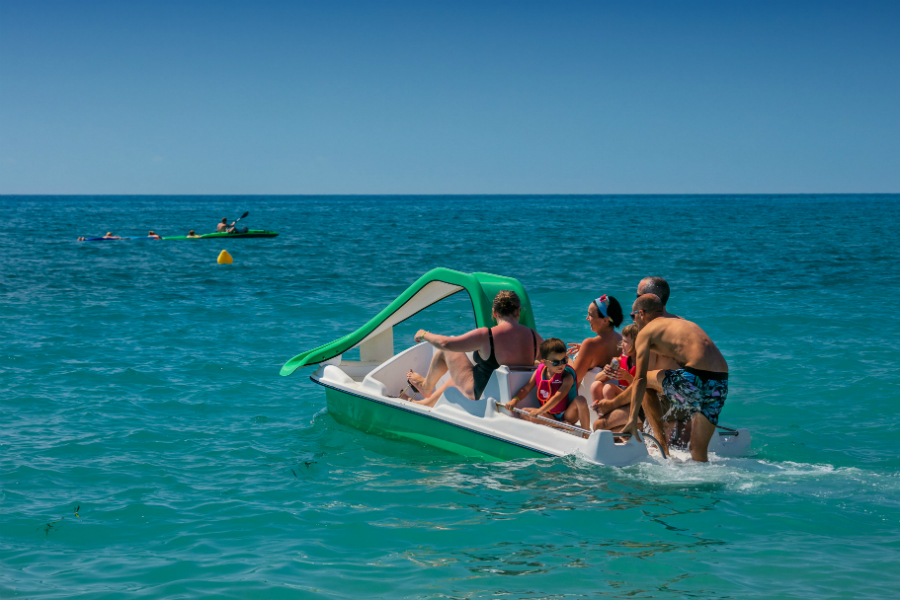 PEDALO
The traditional pedalos are a good option to take a walk by the sea at your own pace and direction. You will enjoy fantastic views of our coast, where the Mediterranean caresses Miami Platja's beaches and creeks.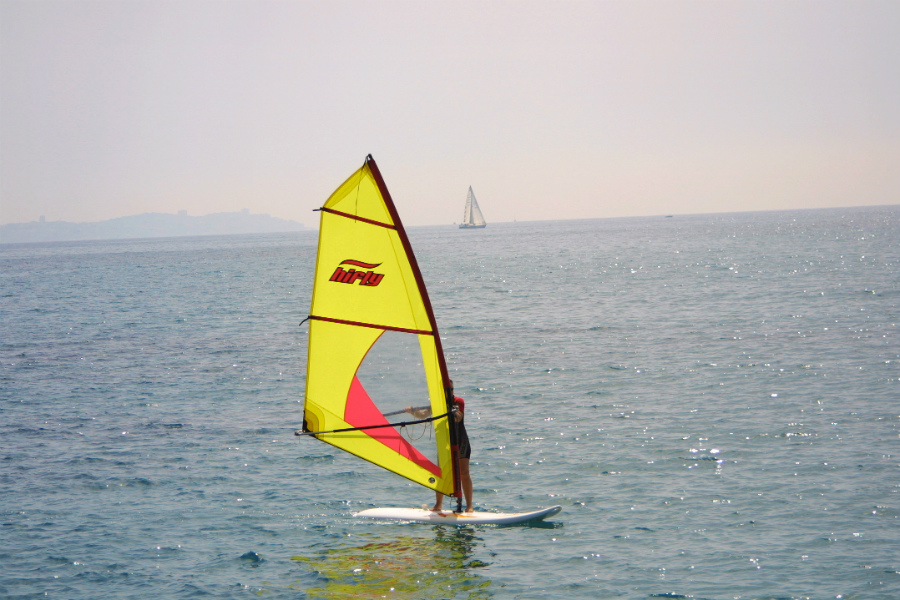 WINDSURF
If you want to try new sea sports, windsurfing is certainly one of the best candidates. At the nautical club, you can start this sport and enter in constant balance with the strength of the sea and the wind, necessary for surfing.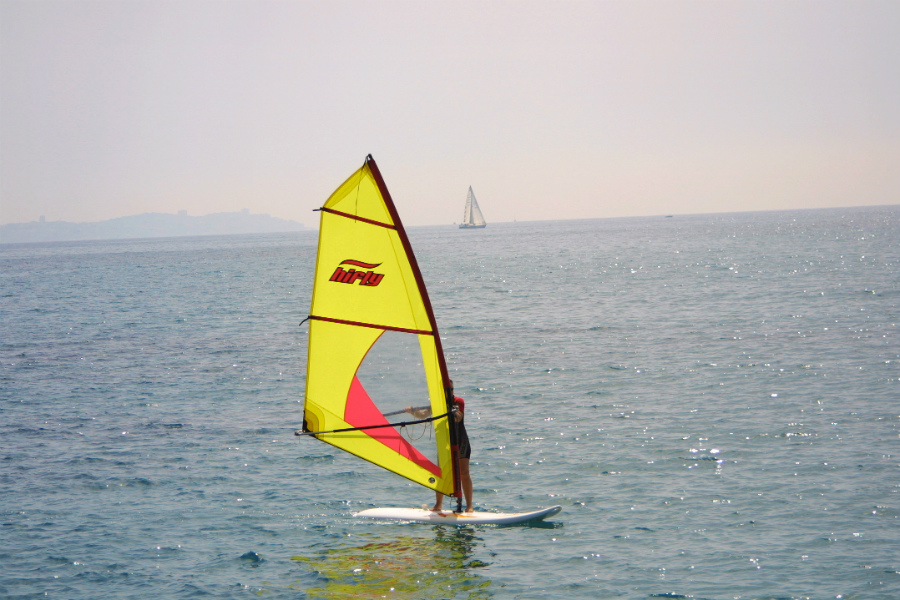 SEA CLUB