Description
Hiking | Route 1 | The sea pirates and legends
In the time when seas and oceans were controlled by pirates, the Mediterranean Sea was no exception, and neither was the coast of Mont-roig. It is known that in 1558, 300 corsairs landed on the coast, they went to Mont-roig and took up to 18 captives. From these incursions, different stories and legends have been derived, one of the best known takes place in Miramar: the famous pirate Arudj Barbarroja's granddaughter, called the Red Moon, decided to attack the old town of Miramar.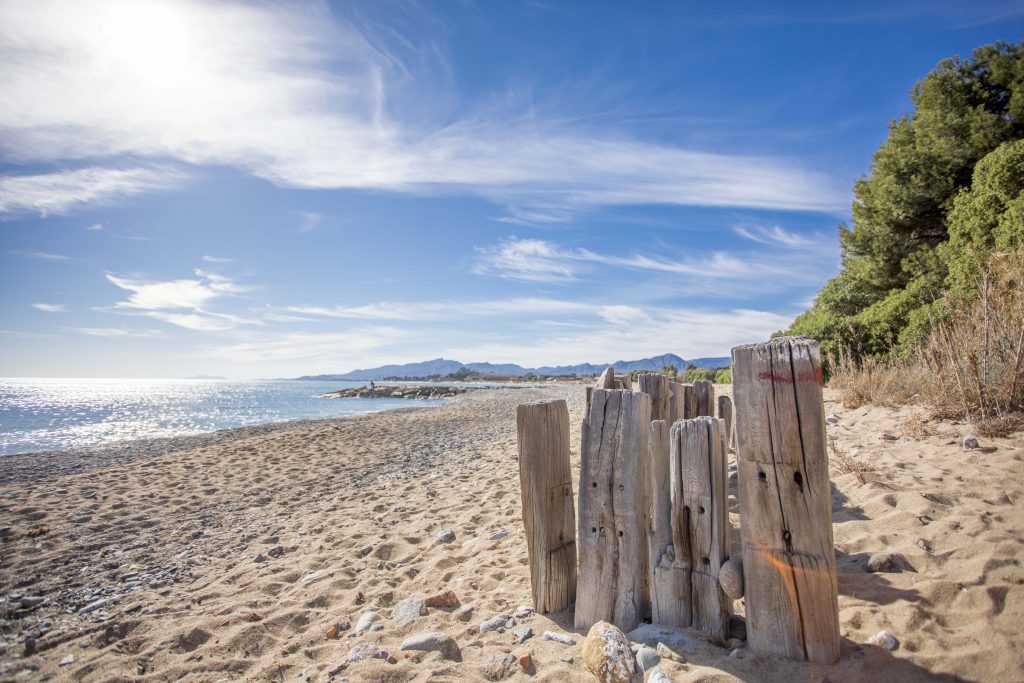 The beach next to the La Pixerota tip, also called Carabineer's House, this name is due to an old house built in 1860s as a vantage point for these coastal guards. At this point there are also some remains of an old Spanish Civil War bunker dating from 1936.
The ruins of Miramar tell us about distant times, that perhaps go back to the Romans, and from which only a few remains have survived on top of the hill, just off the beach. The place, also known as Guardamar, appears in the documentation in the 14th century. It was an important fortified enclave during the 15th century to store the wheat that was shipped here down the Ebro River.
Distance: 11 km
Length time: 3 h
Total slopes: + 15 m
Difficulty: easy
Download: Track Ruta