Description
 Hiking | Route 2 | Mont-roig, stone by stone
During the excursion we will follow some of the area's rural roads looking for some small gems of rural architecture, dry stone huts. In Mont-roig there are more than 100 of these huts that have the peculiarity of being built only using stone, without any mortar, kind of millenary art.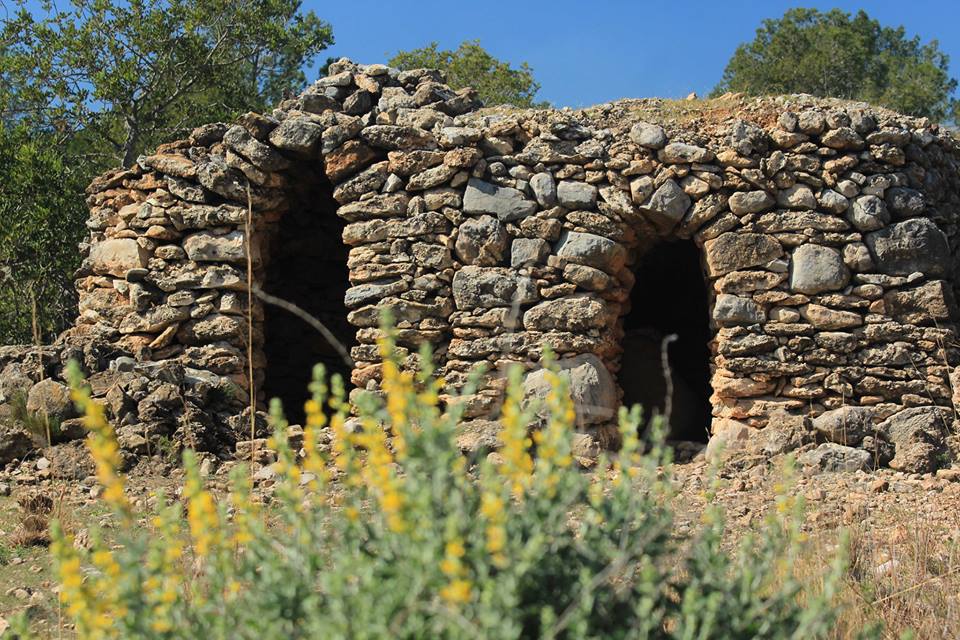 Most huts were built by farmers themselves in each parcel and the main reason was to take shelter, protect themselves from rain, from cold and from heat at summer peak hours. And it also represented a method for cleaning crop fields. Not only was it necessary to shelter people, but also the mule, since it could not become ill for the good of the family's economy.
But the huts are not the only dry stone element of this route: the Casalot road stands out due to its imposing dry stone margins, which prevented the cattle from stepping on crops and allowed the passage of wagons. If we look at it closely, we will see the trail on the parent rock, two still visible grooves on the rock carved by centuries of usage.
Distance: 12 km
Length time: 3 h 45 m
Total slopes: + 90 m
Difficulty: easy
Download: Track Ruta