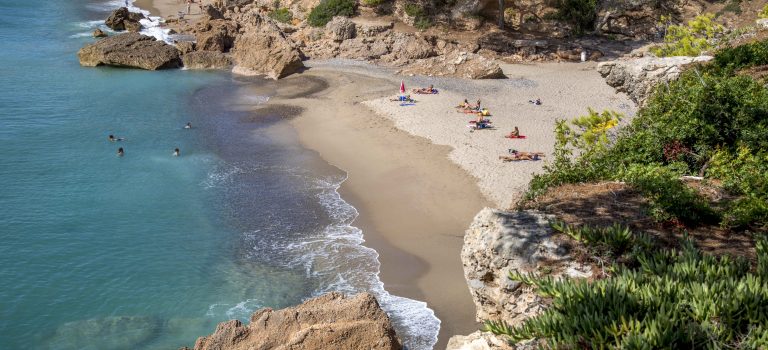 RELAX IN THE PIRATES' AND CORSAIRS' OLD SEA
An extensive coastline of fine golden sand, with small coves between cliffs and long beaches caressed by the sea, a sea that was the realm of pirates and corsairs
The intense life on the coast of Mont-roig Miami in the past, when pirates and corsairs ravaged the coast and hid treasures, nothing has to do with the peace and quiet that is breathed today… Mont-roig Miami has unique beaches and coves on Costa Daurada, that stand out for their peace and quiet and the natural values that surround them, many of them are pristine and semi-pristine beaches where the connection with nature is assured. You'll also find beaches and coves with a blue flag, or pet-friendly. All of them make up your holiday home's great pool!

CALA PESCADOR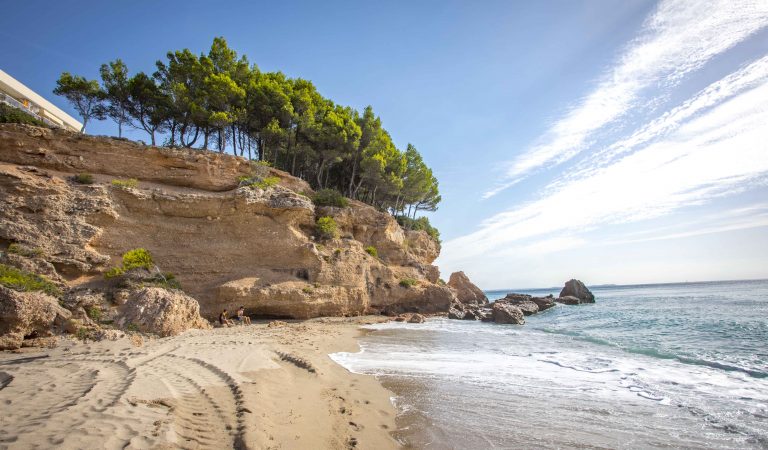 At the end of the Cristall beach you will find a small gift of nature, possibly the most beautiful and representative cove of all the Miami Platja coves. The cove allows access to people with reduced mobility, has a WC, cleaning service, showers, water lane and lifeguard service.
CRISTALL BEACH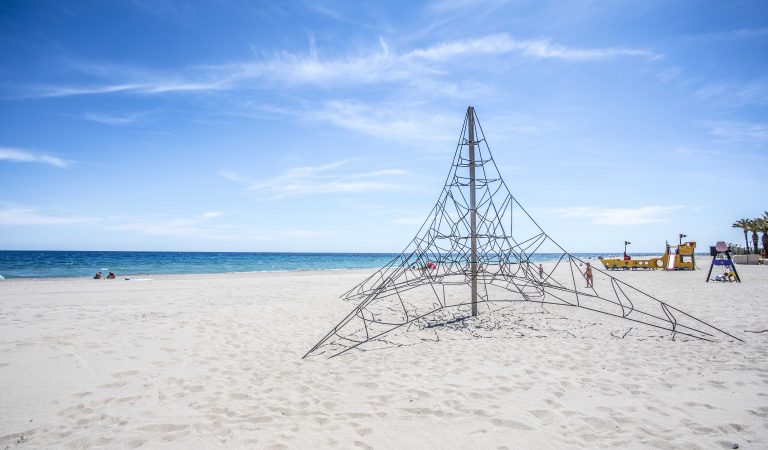 It is Miami Platja's most well-known beach and stands out for its immensity, making it perfect for the family bathroom. With its fine golden sand, it is one of the best Costa Daurada beaches and it is equipped with all necessary services, it has had a blue flag since long ago.
MIAMI PLATJA DUNGEON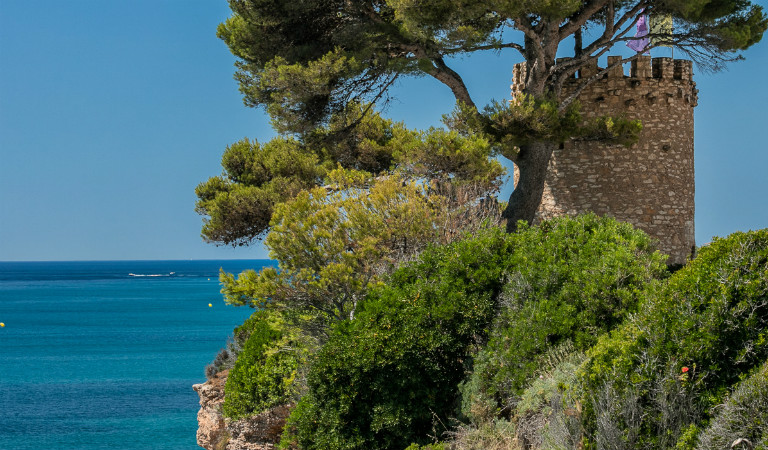 In the middle of the coves of Miami Platja the dungeon rises, reminding us of the old town of Miramar or Guardamar, formed by some thirty houses, now disappeared, and that an old defence tower located in the same place was in charge to protect from the pirates' and corsairs' attacks.
LA PIXEROTA BUNKERS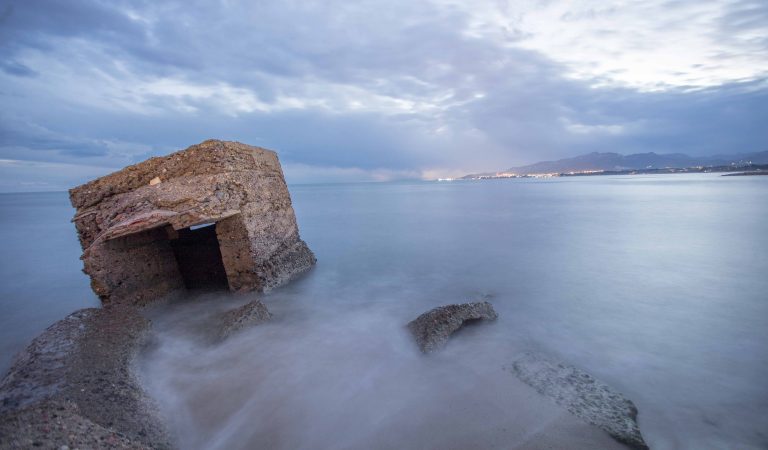 In the Mont-roig Badia, neighbourhood, north of the Mont-roig Miami coast, there are still two Spanish Civil War bunkers. If you do not know them we recommend you visit them, they are very photogenic and you will love the fantastic panoramic view of the Gulf of Sant Jordi.
DOG-FRIENDLY BEACH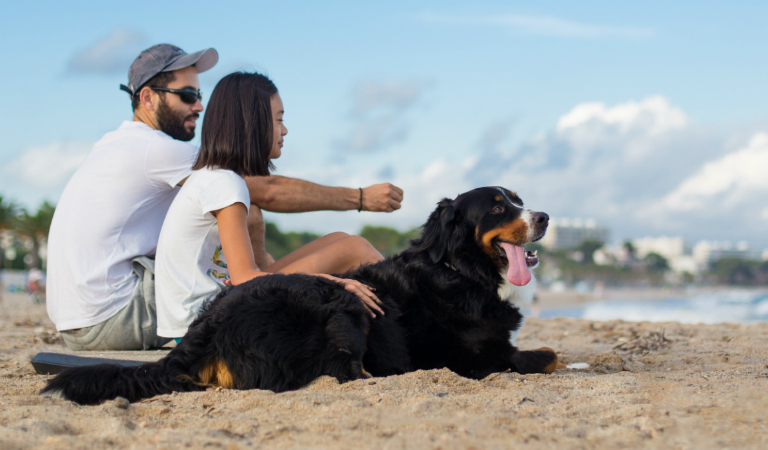 At Mont-roig Miami, we want pets to enjoy refreshing themselves in your holiday home's pool. The Punta del Riu beach is adapted for dogs, so you can take them to the beach with you. It has a daily cleaning service and dustbins.
CAMPSITE BEACHES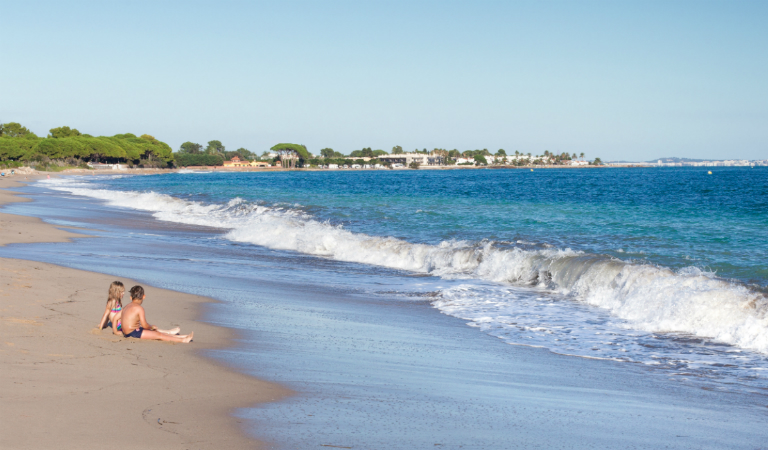 One of the special elements of camping in Mont-roig Miami is closeness to quiet beaches of fine golden sand. All campsites, some of them European leaders, have direct access to the beach.